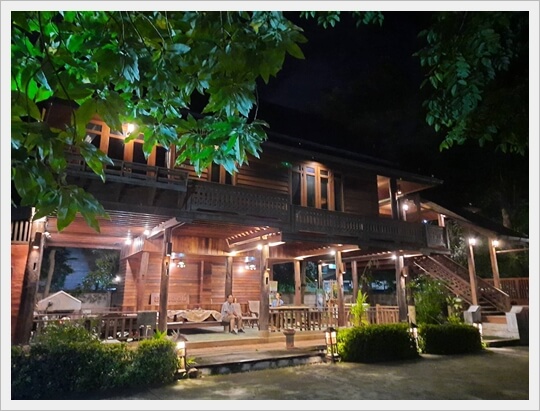 金色柚木房子,靠近清迈玛雅购物百货公司,设有客房业务。
Big golden teak house, 2-story clapboard, big wooden pillars
with a teak building under a high basement
and 2-story brick and cement buildings
Details are as follows:
2 storey teak house, 1 big house, 3 bedrooms upstairs
En-suite bathrooms in every room
The master bedroom has a Jacuzzi tub.
The ground floor is a large hall.
There is 1 shared bathroom, 1 office room.
The hotel building is a teak house under a high storied house.
Upstairs are two large bedrooms with en-suite bathrooms.
A 2-storey semi-teak hotel building
4 bedrooms per floor
Total 8 rooms with en-suite bathrooms
2-storey hotel building with 2 bedrooms each
There are 4 rooms in total, each with its own bathroom.
Total of 17 bedrooms
Near Nimmanhaemin Road
near Chiang Mai Airport
near Suan Dok Hospital
Near Lanna Hospital
near Chiang Mai University
Near Super Highway Chiang Mai - Lampang
Area 1-2-24 Rai(can expand the vacant land on the side for another 1-3 rai)
Sell 164 million baht
The transfer fee, various fees, half of each person
チェンマイ市のマヤライフスタイルショッピングセンターの近くにある、宿泊施設のあるゴールデンチークハウス。
帶有住宿業務的金色柚木屋,靠近清邁市瑪雅生活方式購物中心。
Contact for more detail
Tel. 081 4726987 (Dtac); 081 1639887(Ais)
email: panu009@gmail.com
https://web.facebook.com/chiangmaiassetworld/
Line Id: panu0010